Web-Site-Biz.com is Owned & Operated by Brian F Adams.
I started out designing websites for local businesses back in 2007
and quickly moved on to mobile web applications for the business
and consumer marketplace.
Web-Site-Biz.com operates a number of subsidiaries specializing in Search Engine Optimization (SEO), an Online Marketing Firm, as well as several Internet Businesses specializing in eCommerce, Affiliate Marketing, Product Development, Traffic Generation, and Effective Email Marketing.
You can visit our profile on LinkedIn for additional information and numerous skill endorsements.
---
---
My background: In addition to building and branding website properties, I have also been a California Real Estate Broker & Investor (CalBRE #00847515) since 1982.
As an active RE Broker located in the San Fernando Valley, Los Angeles CA, starting out in 1983 and with personal sales of more than 4,500 properties, I have also owned and managed Sales Offices, Escrow, Mortgage, & Property Management companies during my time in the Real Estate Biz.

I did finally retire from what was a fantastic Real Estate career in 2020. (after 35 years) Done it, Loved it, Not going back anytime soon!
But, I will always remain on the Internet providing my skills and knowledge to help small businesses or entrepreneurs to prosper and grow.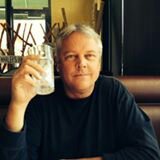 Brian F Adams